AC repair in King, NC, is among the most requested services that we offer. It provides residential and commercial businesses with outstanding value by minimizing their discomfort when they can't cool their properties efficiently. If you need air conditioner repair service, it's time to reap the rewards that it has to offer you by scheduling a service call right away.
The Benefits of AC Repair
AC repair service has its benefits, including lower utility costs through greater efficiency. If you're looking for ways to protect your air conditioning unit, hiring a professional service tech to provide maintenance on it is ideal. It allows us to detect potential problems that might occur if you neglect the machine for long.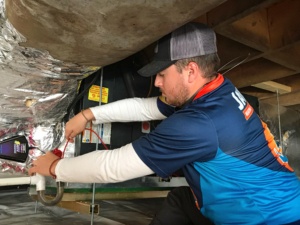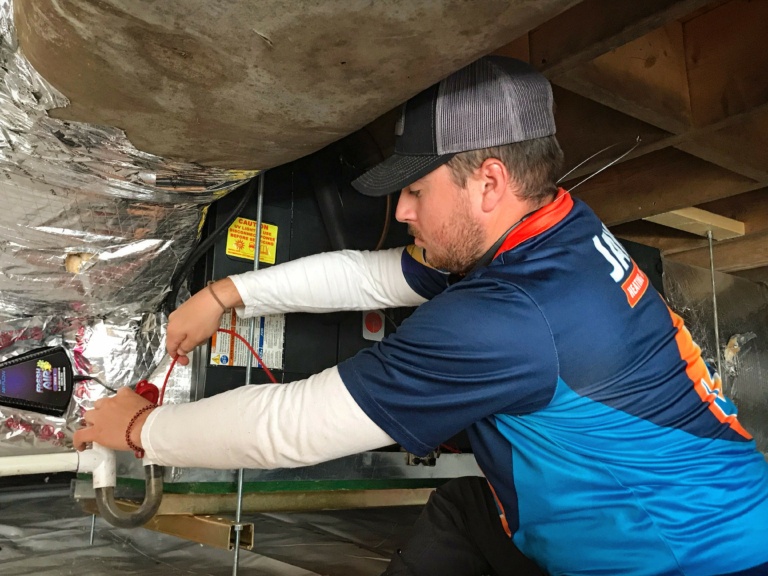 Here are four reasons why AC repair in King is something we highly recommend:

To make things more comfortable for you, your family, or the customers of your business
To keep your air conditioning unit in excellent working order throughout its lifespan
To make your energy bill more manageable each month
To improve the air quality indoors by effectively removing pollutants, dust, and dirt
Air conditioner repair is well worth investing your money into today because it protects your initial investment by helping it last longer. It allows you to maintain the longevity of the machine you've already paid for in the past. It also prevents you from paying higher-than-average energy bills because the air conditioner isn't getting to temp correctly.
What Makes Us the Best Company for AC Repair in King?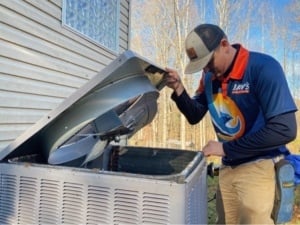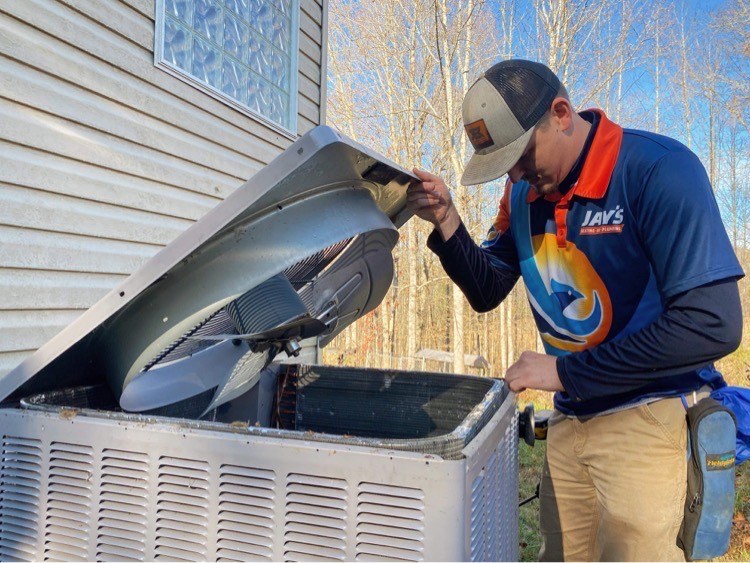 J's HVAC Unlimited, LLC provides outstanding and expedient services year-round. We back the quality and efficiency of our full-service business with our Better Business Bureau rating and our NATE-certified technicians. We're available around the clock to assist you with your AC repair service needs.
Call us at (336) 690-5253 to take advantage of our flat-rate pricing. We honor our promise to you no matter how long the job takes us to complete it. When we give you a price estimate, it's what you'll pay no matter what.
We also specialize in heater repair if you've found that your furnace is making strange sounds, has a displeasing odor, or is switching off suddenly. Getting it repaired before winter is necessary because it ensures that your house or business is nice and toasty throughout the season.
AC installation is an option if you're without a working air conditioner. You'll notice a distinct difference in the indoor temperatures once you've had a new unit installed.
AC maintenance is another service that we highly recommend because it keeps your AC unit in excellent working order year-round. It keeps you from losing the energy efficiency you've worked hard to create in your home due to a dirty filter or blocked vent.