If you're having trouble with your cooling system you should hire an expert AC repair in Lewisville, NC. Don't leave the task of air conditioner repair to just anyone. Summers in North Carolina can get quite hot and humid. And you don't want your cooling system breaking down when you need it most. Having control over the comfort of your home should be a priority. Jay's Heating, Air & Plumbing provides quality AC repair services in your area. If you're looking for someone you can trust to get the job done right, make us your choice.
Reliable AC Repair in Lewisville
Your air conditioner won't quit working cold turkey. It will show you signs that things aren't as they should be. Most of the time, homeowners ignore the signals or a poor functioning AC. Because of that, you may have to deal with expensive repairs or a replacement.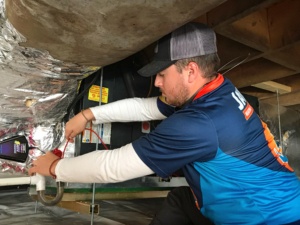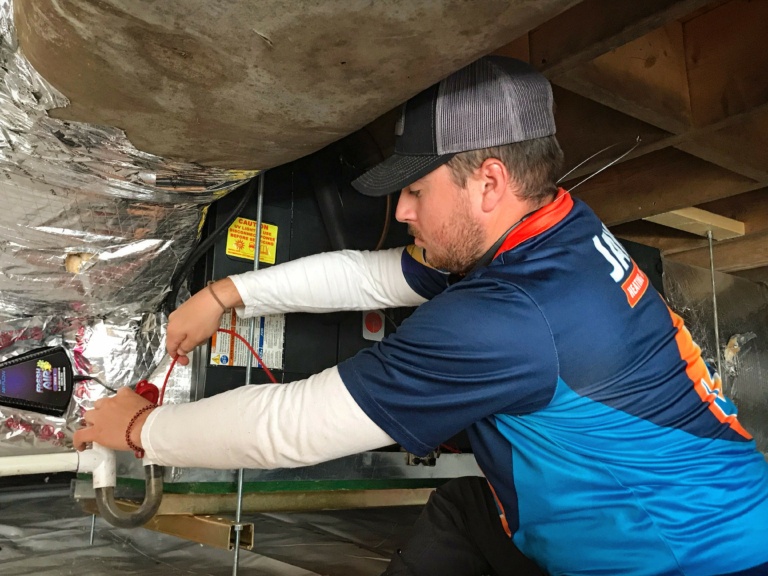 The following signs often indicate that you need to bring in an expert to fix a problem:

Humid air indoors
No cool air from AC
Strange sound and smells
AC leaks water
While your AC might work fine for some time with a few faults, it won't be as efficient. Always hurry to involve a professional who can diagnose and fix the problem. If you wait too long, the damage may be too much, and your only option might be to replace your current unit. We know that you might have questions about keeping the unit in perfect shape after the repair. And our team is ready to answer all your queries.
Professional Air Conditioner Repair Service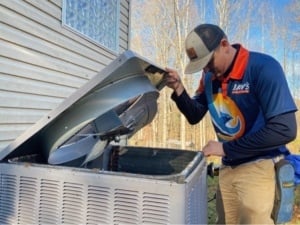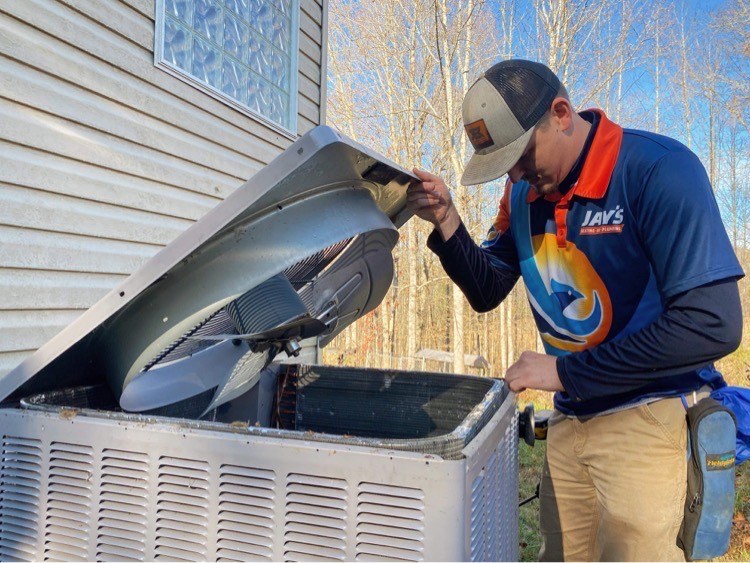 Don't risk hiring an amateur to handle your AC repair. It's tempting to hire your local handyman because of their prices. But that may not be the best option. Working with a professional air conditioner repair service guarantees the right results. We have a dedicated team prepared with the right skills and equipment to cater to your AC issue.
As a member of the Better Business Bureau, customer satisfaction is a priority for us. And we do our best to provide guaranteed satisfaction. If we don't deliver on that, you will receive a full refund. Our NATE-certified technicians specialize in different cooling systems. And you can rely on us to get the job done well. We offer flat-rate pricing, and you can count on us for 24/7 service provision.
You can find us on Greyhound Road in Mount Airy.
If you're looking for fast and reliable AC repair in Lewisville, reach out to us today. AC maintenance and installation.
We can also help when your heater isn't working properly. Call us today for speedy furnace repair!