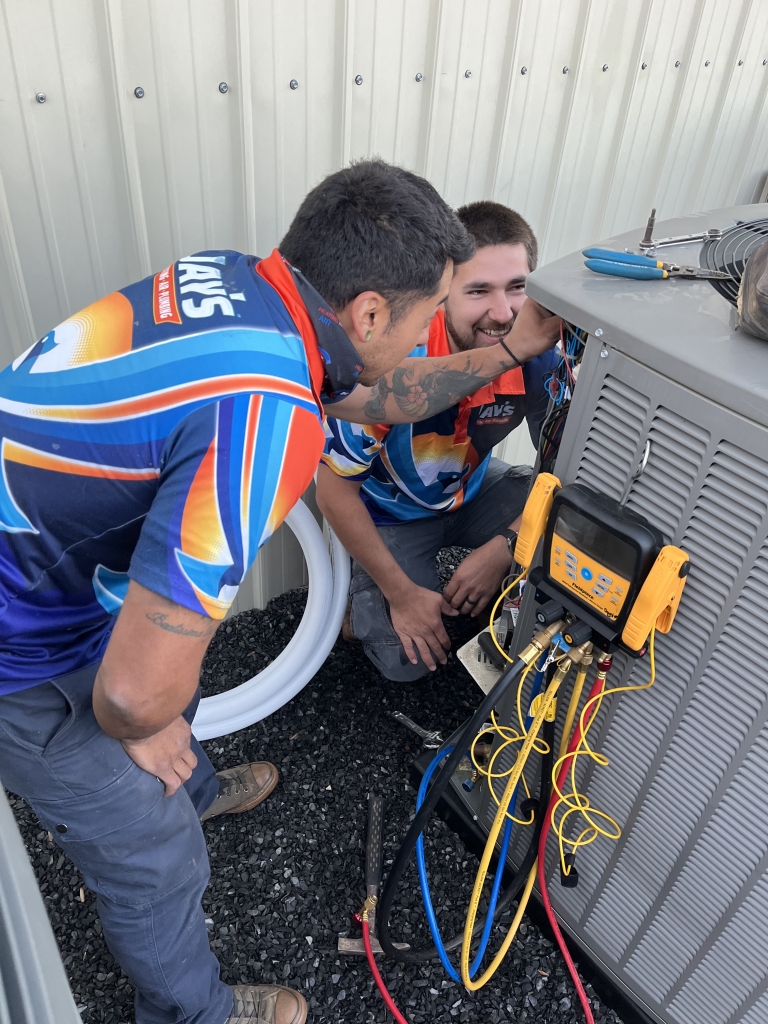 Jay's Heating, Air & Plumbing provides AC replacement in Kernersville, NC, if your system's life is ending. An old or inefficient air conditioning system can make your home uncomfortable and increase cooling costs. Jay's Heating, Air & Plumbing offers professional air conditioning installation to ensure your home stays cool all season long.
Our AC professionals will guide you in choosing the right size to avoid premature breakdowns, extremely high utility costs, and failure to cool your home effectively.
Professional AC Replacement in Kernersville
If your AC starts to give you problems, it may signify that you are due for a replacement. Air conditioning units often show signs when they need a replacement. Also, talking to one of our experts can help determine when to install a new system. Most air conditioners can last up to 15 or 20 years with proper maintenance. However, they lose their ability to cool your home over the years as they age. You may need a new system if your AC is more than 15 years old and shows signs of wear and tear. If it's becoming more expensive than before to operate your AC, increasing energy costs may not be the cause. The system is perhaps functioning inefficiently, increasing energy costs. A loud and smelly air conditioner is another sign that you may need to replace it.
Call us for a new AC installation to enjoy these benefits:
Better indoor air quality
Energy savings
Increased comfort
Enhanced durability

A new air conditioning unit will likely bring you comfortable air, fewer repairs, and several years of cool air. The newer AC models are more energy efficient than the older ones, which reduces energy consumption. When investing in a new air conditioner, ensure it has a high SEER rating and is Energy Star-Certified. The latest air conditioning units have indoor air quality technology to provide superior ventilation, air purification, and humidity control.
Trustworthy Air Conditioning Installation Team
Look no further than Jay's Heating, Air & Plumbing when looking for a professional, affordable, and reliable cooling company in Kernersville. We have years of experience installing different AC models and brands; thus, you can trust us with your cooling needs. Excellent customer service is our priority, and our pricing is easy, affordable, and straightforward. We back our AC installations and other services with a satisfaction guarantee.
You can trust us to provide top-notch air conditioning installation, whether you live near Kernersville Museum or Fourth of July Park.
Call Jay's Heating, Air & Plumbing today for affordable and prompt AC replacement in Kernersville. We can also help with AC repair and maintenance services.
If you are ready to upgrade to a newer, more efficient furnace, we can help you find a solution that will suit your needs. Call today to get started!