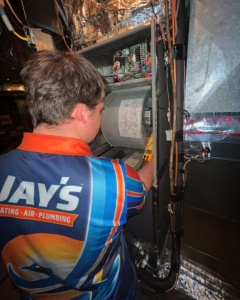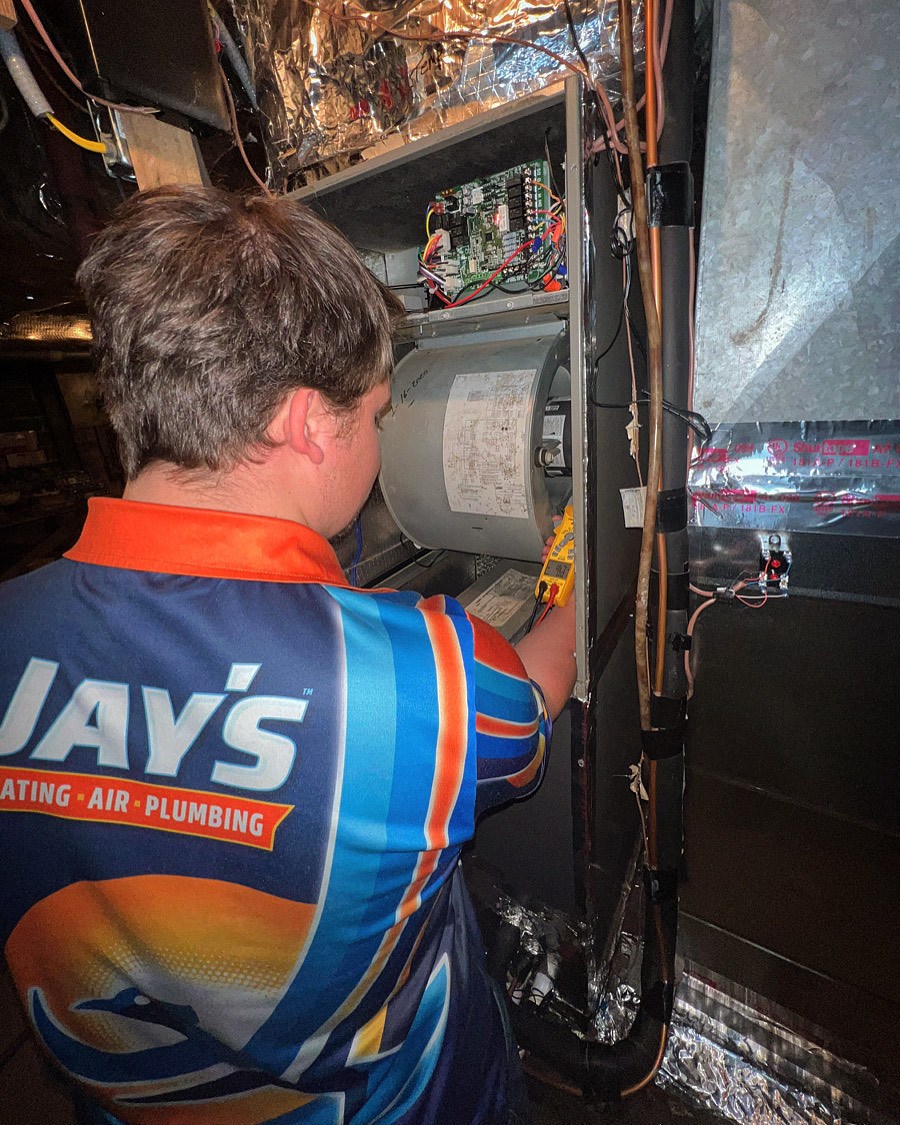 An air conditioner is very helpful during summer since temperatures can go above 90 degrees. Therefore, you need to ensure that your AC is ready to face the summer season by scheduling an AC maintenance service with us. We have built a reputation for providing the best AC tune-up services for our clients in Kernersville, NC. Normally, your air conditioner can last up to 20 years. However, it needs regular maintenance to enhance its efficiency all that long. Trust us to correctly maintain your AC to keep you cool during summer.
The Best AC Maintenance in Kernersville
A faulty AC is bound to consume more energy than normal, which means you may experience a spike in your cooling bills. Scheduling a maintenance service can help fix this problem immediately. Maintenance is also a great way to protect your air conditioner from breaking down unexpectedly. And if you want to extend the lifespan of your AC for as long as possible, you must ensure it is well maintained.
There are many other benefits of a regular AC maintenance service:
Eliminates frequent repairs
Improves indoor air quality
Prevents expensive repairs
Prevents AC breakdowns
At Jay's Heating, Air & Plumbing, we are committed to proving reliable AC services to the residents of Kernersville. We offer planned maintenance agreements, and we have many programs, including Silver Performance, Platinum Ultimate Protection, Bronze Safety, and Gold Peace of Mind. All our programs are affordable.
We also have different plans including cleanings, assurance inspection, remote system monitoring, no overtime charges, and part replacements. The plan you select will determine the pricing, repair warranty, priority status, and the number of visits.
Reliable AC Tune-Up Services
We understand the value of having a functional air conditioner during summer and the value of a reliable maintenance team. At Jay's Heating, Air & Plumbing, we have well-trained and NATE-certified technicians who ensure that they do the job the right way the first time. They will inspect your AC and provide you with every detail on what should be done to keep it running effectively.
Our technicians have the skills and experience to handle any AC type or brand. Our primary brands are Trane and Lennox. Our priority is to ensure your AC can serve you for long without interruptions so that you can enjoy peace of mind.
Our commitment to providing exemplary service to all our clients sets us apart from other service providers. We consider the job done once you are fully satisfied.
Whether you need AC tune-up services in Kernersville, you can count on our team to handle it right at any time. Get in touch with us today, and we will be glad to help you. We are located on Greyhound Rd. We can also help with AC repair and installation.
WE recommend you have your heating maintenance performed before winter starts. Call us to schedule your annual furnace tune-up!