Are you having issues with your air conditioning system? Jay's Heating, Air & Plumbing is one of the top-rated AC repair companies in Elkin, NC, offering the highest-quality service available in the area. The weather in Surry County has a season for everything and everyone. The long hot, humid summer days can be intense, and the last thing you would want is for your HVAC to go down. When your AC unit malfunctions, there's nothing more important than getting quality AC service to restore comfort in your home as quickly as possible.
Our competent technicians have the experience and expertise required to deliver unmatched performance for your cooling needs. Working with all major AC brands, you can rely on us to quickly and accurately diagnose the issue and offer practical solutions to minimize equipment downtime, and provide a quick turnaround to get your AC system running efficiently.
Top Quality AC Repair in Elkin
AC repair in Jay's Heating, Air & Plumbing prioritizes the long-term efficiency and reliability of your cooling system. A properly running AC unit is important for your home's indoor comfort level and represents a significant part of your utility bill. When something goes wrong with your heating and cooling system, it doesn't take long to notice.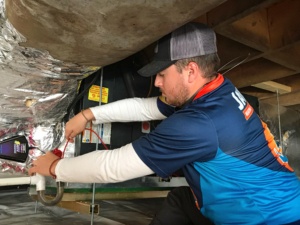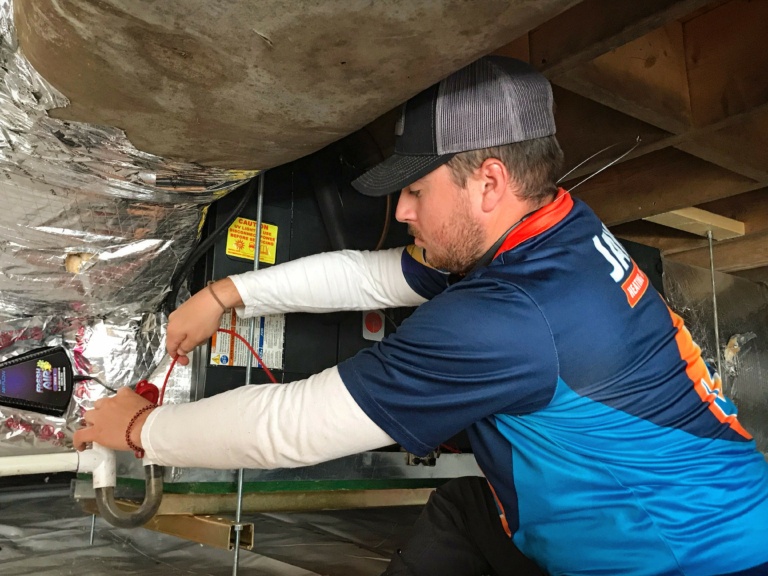 Maybe it's the strange, buzzing noises, decreased system effectiveness, or concerns with your blower motor; you can count on us to correct the situation. Whatever the problem, we'll get your AC system fixed up before you know it. Our AC repair services cover several elements that have anything to do with your cooling system including, clogged fan coils, dirty compressor coils, leaking refrigerant levels, faulty electrical wiring, worn blower motors, etc.
Fortunately, some signs can help you determine when your AC unit is failing. If you are experiencing any of these issues, please give our technician a call.
Unusually high energy bills
Inconsistent temperatures within your home
An increased and constant indoor humidity
AC unit is making loud or strange noises
AC unit is leaking
AC unit switches itself on and off
Trusted And Experienced AC Service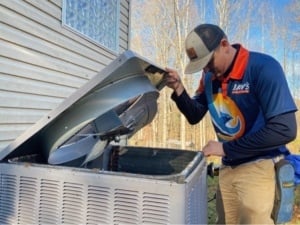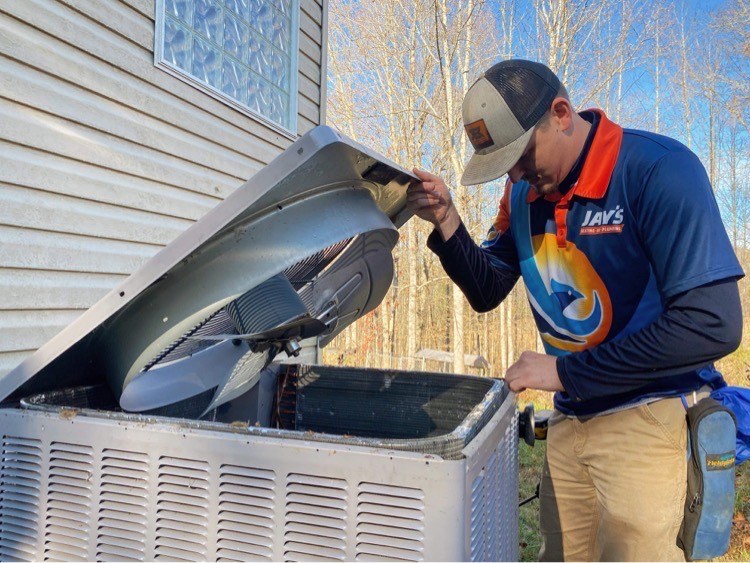 When you choose Jay's Heating, Air & Plumbing for your Elkin air conditioning needs, you're choosing the best. We don't keep you on the wait. When you call on us, we answer promptly and deliver straightforward results. With NATE-certified, trained AC repair technicians available 24 hours a day, 365 days per year, we're there for you when you need dependable AC service. In addition, we pride ourselves on providing flat rate pricing on all AC repairs, so you never have to worry about paying extra when the job takes longer than expected.
Contact us today for all your AC repair needs in Elkin and the Yadkin Valley region. Is your heating system acting up? You can count on us for dependable furnace repair. We also offer AC maintenance and installation services.