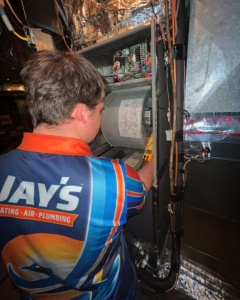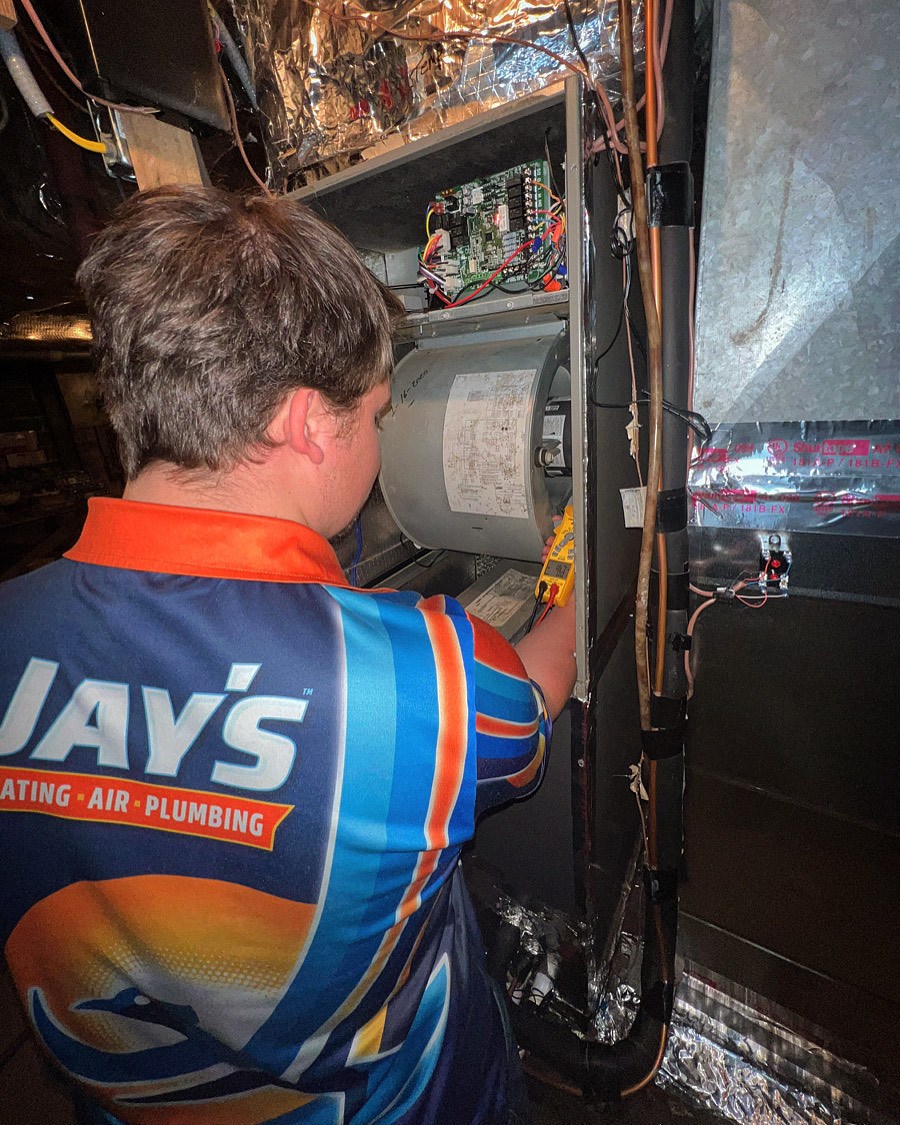 At Jay's Heating, Air & Plumbing, we're dedicated to offering high-quality AC maintenance services to the residents of King, NC. Regardless of the make, model, or age of the air conditioner you have in your home, you'll want to get it annual tune-ups. Regular maintenance could improve the functionality of your system and increase its energy efficiency. During an AC tune-up, a technician can clean out the internal components of your cooling system. This can increase energy transfer through your unit. One of our professionals will also make sure that your air conditioner doesn't have any lurking issues. Fixing small problems early could keep them from growing into more serious issues. It can also extend the functional lifetime of your AC unit.
AC Maintenance Options in King
Having a professional care for your air conditioner throughout its lifetime can ensure it's ready to run properly. We'll be able to assess the state of your system and help you make educated decisions about it. Expert tune-ups can optimize the overall functionality of your system.
There are many things done during a tune-up.
Testing safety systems
Checking refrigerant levels
Lubricating motors and moving parts
Cleaning off the evaporator and condenser coils
Reliable AC Tune-Up Experts
At Jay's Heating, Air & Plumbing, we have a team of NATE-certified technicians ready to work on all makes and models of air conditioners in King. We offer flat-rate pricing, and we're upfront about all aspects of our work. Everything we do is backed with a 100% customer satisfaction guarantee. Our shop is conveniently located off of Greyhound Road in Mount Airy, and our technicians are ready to respond to service requests promptly. We'll arrive at your home with everything we need to perform a tune-up efficiently and effectively.
We're fast and dependable, and we want our customers to have a great experience when using our services. Each of our technicians is fully trained and licensed, and we refuse to cut corners with our workmanship. To ensure results that stand the test of time, we use high-quality parts for all of our tune-ups.
To set up an appointment for an AC tune-up in King, call Jay's Heating, Air & Plumbing today.
It's also important to get annual tune-ups for your heating system. Our technicians have the skills to care for your heater throughout its lifespan.
Our technicians are prepared to repair all makes and models of air conditioners. We'll determine the root cause of any issue and get it repaired properly.
When it's time to replace your air conditioner, we can take care of all of the details. Your new system will be properly sized to cool your home evenly and efficiently.